include ("http://www.cordhosting.com/scripts/controlpanel_spamfiltering.php"); ?>
2003 Outlook Spam Folder Setup
Step 1: Open Outlook 2003. The program comes with a 'Junk E-mail' folder already in place which you can use as a repository for Spam.

Step 2: Click the Tools menu and select Rule and Alerts.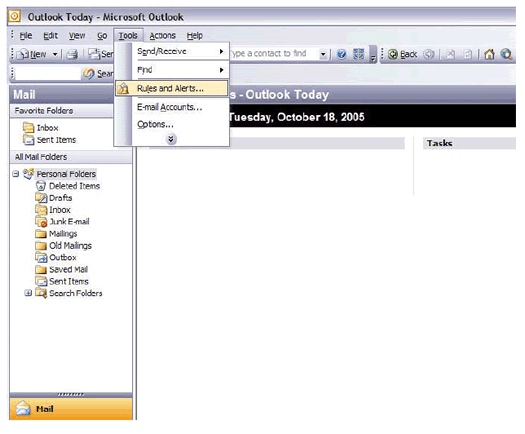 Step 3: Click on the New Rule button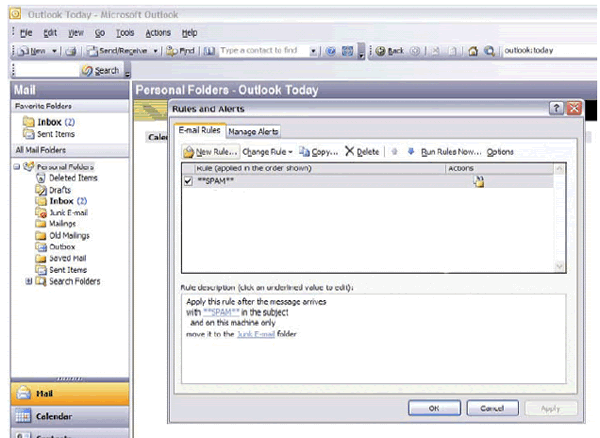 Step 4: Select the Start creating a rule from a template radio button, then highlight the Move messages with specific words in the suject line and click Next.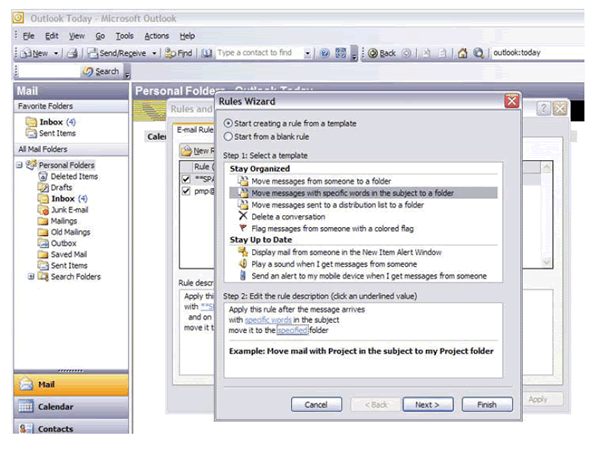 Step 5: Confirm that With specific words in the subject is selected in the list box and make sure all other check boxes are de-selected.

Step 6: Clink on specific words in the Edit the rule description box.

Step 7: Type **SPAM** in the Specify words or phrases to search for in the subject: box and click Add.

Step 8: Click OK.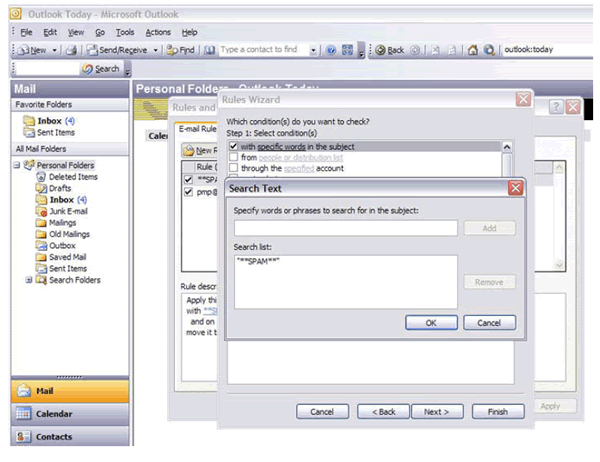 Step 9: Click on specified in the Edit the rule description box.

Step 10: Select the Junk E-mail folder.

Step 11: Click OK.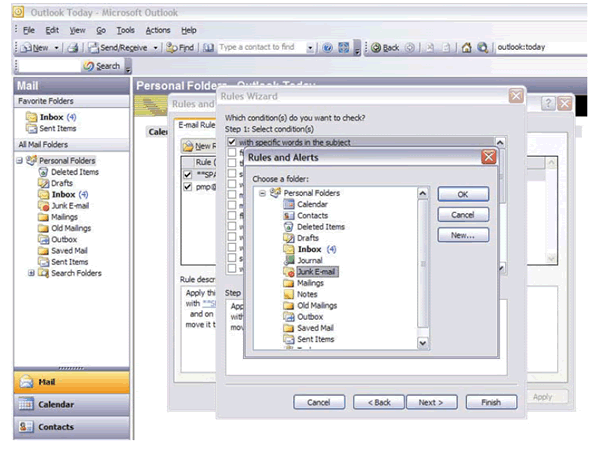 Step 12: Click Next three times.

Step 13: Name this new Spam in the Specify a name for this rule box and click Finish. Be sure that the Turn on this rule box is checked. If you have Spam in your inbox which you would like sorted, also check the Run this rule now on messages already in "Personal Folders" box.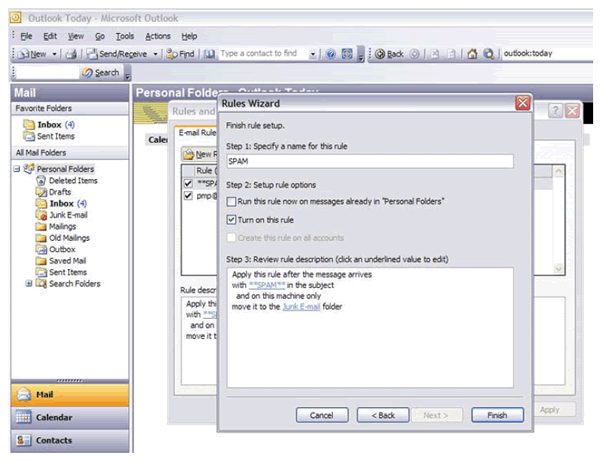 Step 14: Click Finish.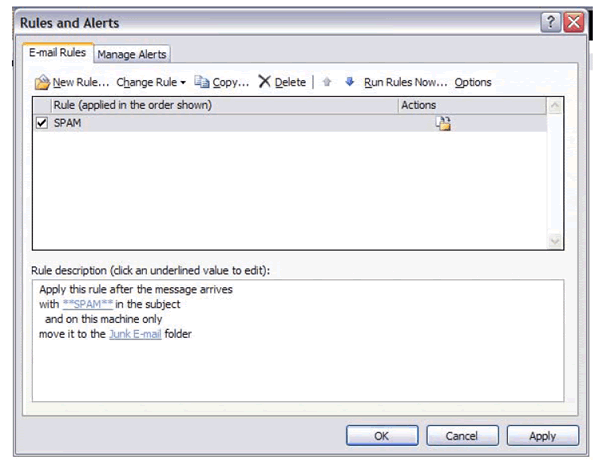 Note: All messages flagged as spam will now be collected in your Junk E-mail folder and will never reach your inbox. You may review the contents of your Junk E-mail folder periodically to ensure that legitimate messages have not been misclassified as Spam. (If there are some of these "fales positives", you can add those senders to a "white list" which will ensure that future messsages from those email addresses will reach your inbox.)